Maps and plans
The "Horseshoe"
There was a long drive from the Queslett Road with a "Horseshoe" shape of buildings at the top end.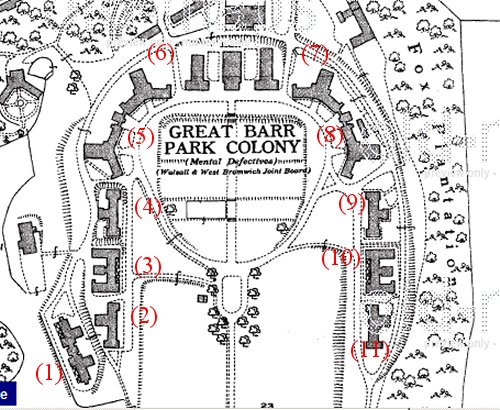 1937 map © Ordnace Survey
The homes were:
Scarlett Home
Sutton Home
Williams Home
Smith Home
James Home
Lavender Home
Edward Home
Wells Home
Sheldon Home
Pearson Home
Yardley Home
Woodward and Radcliffe Homes were on the right of the main drive, built later.
The 'loop'
Closer the the old Great Barr Hall eleven homes were built in 1938 several hundred yards to the north-west of the established colony to relieve overcrowding and start segregating the sexes. Much of the site work was undertaken by colonists under the supervision of the Clerk of Works.
These new buildings were formally opened on 5th May 1938 by the Earl of Harrowby (John Herbert Dudley Ryder, 5th Earl of Harrowby who at the time was Lord Lieutenant for Staffordshire.)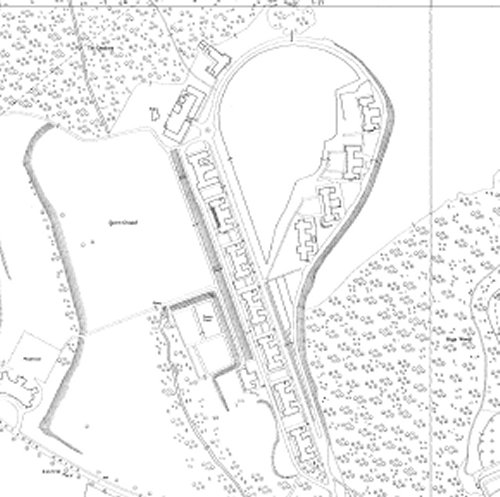 These buildings were empty by 1992 after which the hospital focussed on the "Horseshoe"
Please send any contributions to: greatbarr@b43.co.uk