75th Aniversary - 1987
1987 saw the 75th Aniversary of the Hospital. Photographs provided by Peter Allen.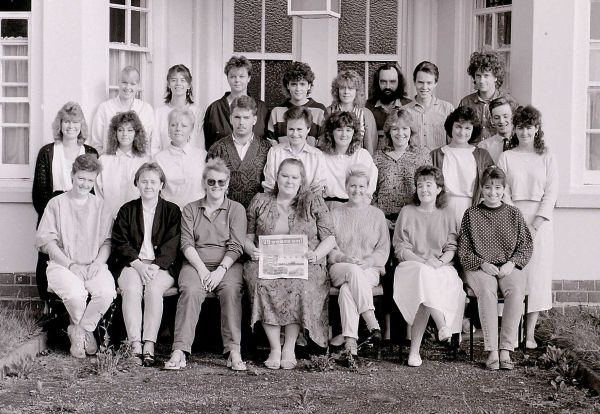 Many of these bright young students, photographed outside Hailey Nursing Home in 1987, continued to devote their lives to the care of the learning disabled.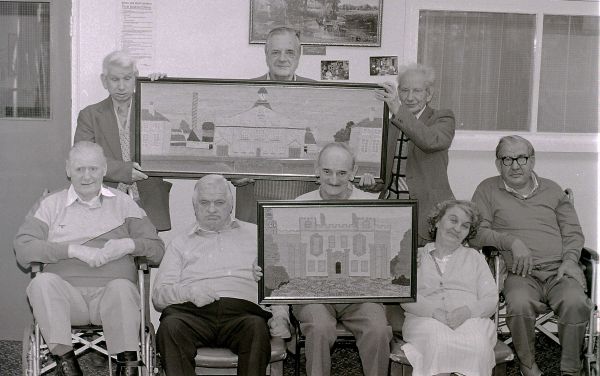 Embroidered panels crafted by elderly residents as part of the 75th anniversary celebrations in 1987. An ambitious programme of fourteen events, for residents and staff, occupied the whole of October.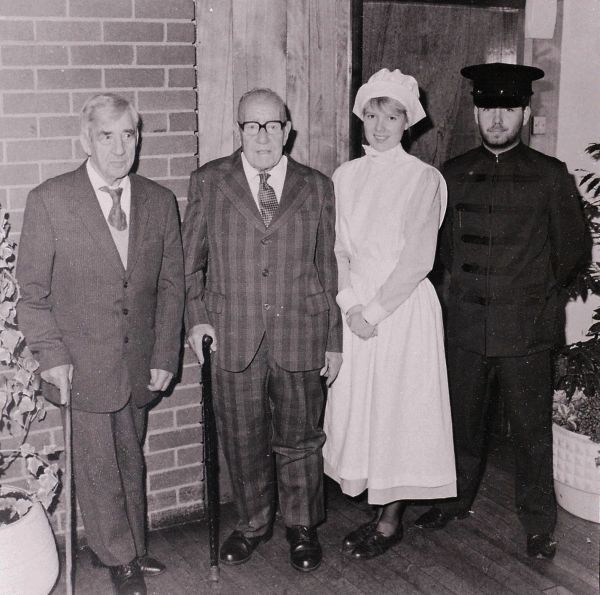 Retired staff in their nineties pictured with student nurses in replica 1930s uniforms
Pictures supplied by Peter Allen, Chair of Barr and Aston Local History Society
Please send any contributions to: greatbarr@b43.co.uk