Samuel Galton from 1785
Great Barr Hall was leased to Samuel Galton Junior for a period of 99 years from 1785. Joseph Scott was in serious financial difficulties after overspending on his grandiose plans for the estate. He was close to bankruptcy and his estates were put in trust by his creditors.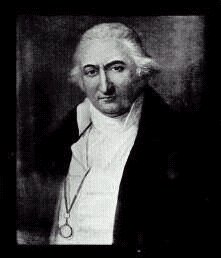 Samuel Galton Junior was a member of the Lunar Society of Birmingham and during his period of residence, which ended in 1797 when he moved to Warley Abbey, the Hall became a frequent venue for meetings of this illustrious body.
Samuel was married to Lucy Barclay (17571817).
They had the following children:
Mary Anne Galton (1778-1856), married Lambert Schimmelpenick in 1806
Sophia Galton (1782-1863) married Charles Brewin in 1833
Samuel Tertius Galton (1783-1844)
Theodore Galton (1784-1810)
Adele Galton (1784-1869) married John Kaye Booth, MD
Hubert John Barclay Galton (1789-1864)
Ewen Cameron Galton, (1791-1800), died aged 9.
John Howard Galton (1794-1862)
Mary Anne Galton has provided us with a unique insight into life at Great Barr Hall during the Lunar Society era through her autobiography, dictated in the last years of her life to her cousin and companion, Christiana Hankin. See extracts in the next section.
Please send any contributions to: greatbarr@b43.co.uk